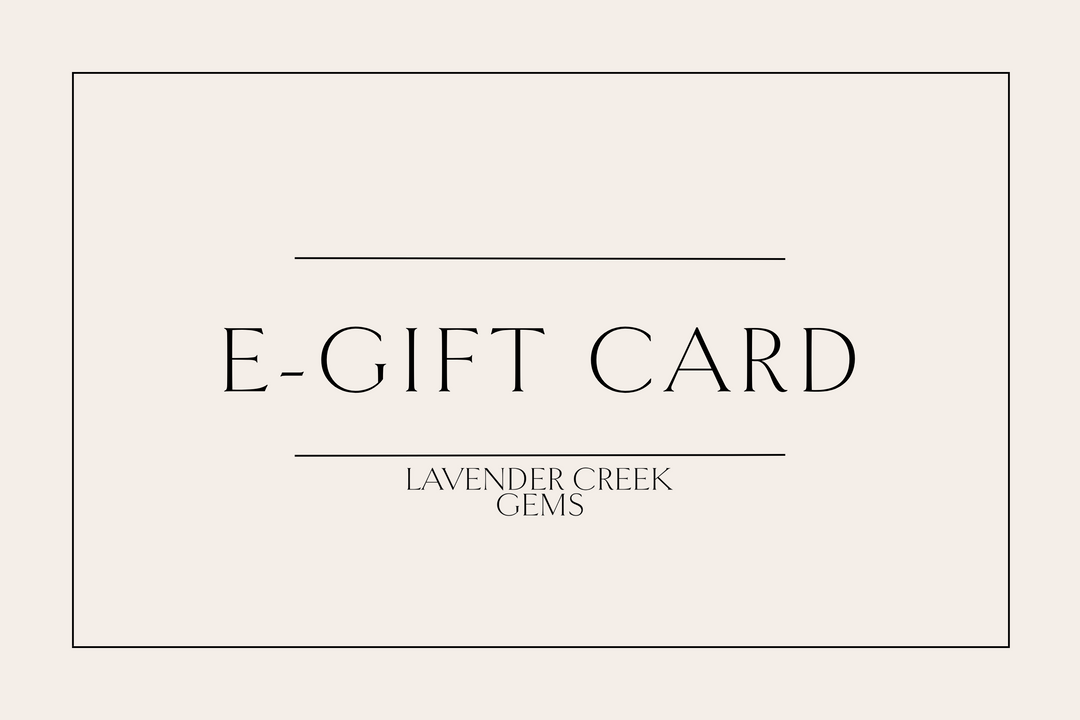 Gift the joy of choice with Lavender Creek Gems e-gift cards – the perfect way for your loved ones to explore and select their favorite gemstone treasures from our collection.
 
Our e-Gift Cards make gift-giving effortless! Delivered via email, the recipient can choose their perfect piece at their leisure.
Please note that our gift cards are non-refundable and can only be redeemed for merchandise at lavendercreekgems.com. They cannot be exchanged for cash, except where required by law.
Our LCG e-Gift Cards have no expiration date, so the recipient can take all the time they need to find the gift that speaks to them. Enjoy a stress-free gift-giving experience with no time constraints!
Also, here's this hidden gem: Did you know that opting for our $500 option also serves as a deposit to begin the custom design process? Be sure to have your recipient reach out to us to get started! 

How It Works:

1. Select the desired amount and proceed to checkout. Your e-Gift Card will be delivered to your inbox or directly to the recipient's email.

2. The recipient can easily redeem their e-Gift Card by entering the unique code at the checkout when making a purchase on lavendercreekgems.com.